3 Simple Steps To Building A Strong Social Media Presence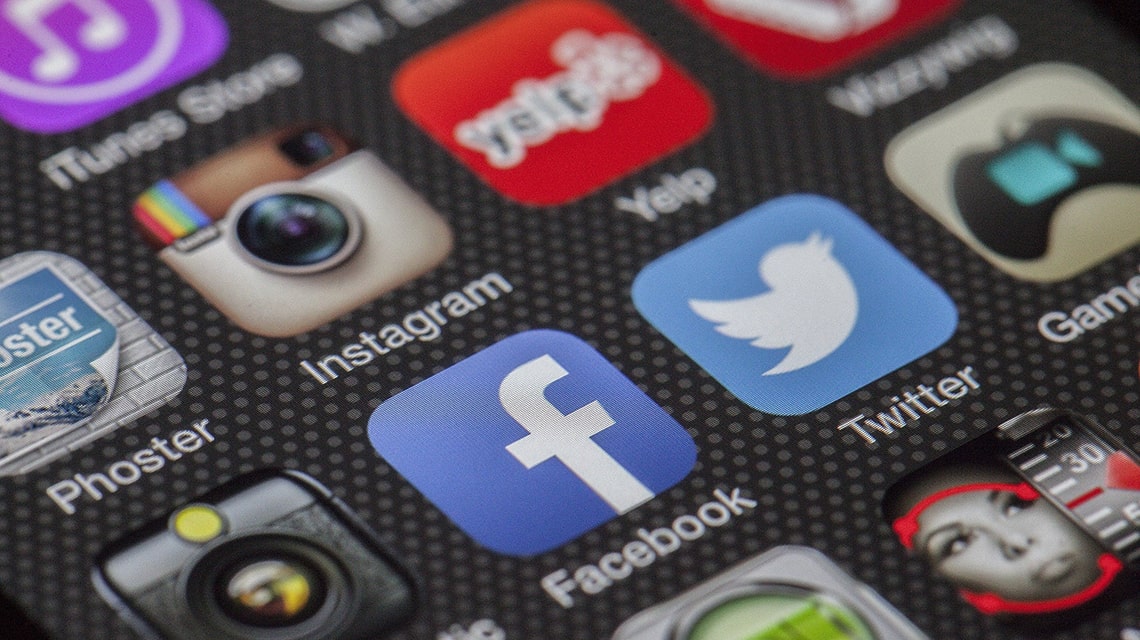 Having an online presence is vital to the success of any business and being "social" online is one of the best ways to connect with your patients.
As you build your online profile and provide more positive exposure for your clinic, patients will not only see you as relevant but will also turn to you first when they are in need of pain treatment services.
APEX Biologix has helped pain management clinics promote their business online effectively. Our team of marketing specialists understand the importance of social media and have helped clinics grow their patient base through strategic planning and advertising on social media platforms.
Within the United States, Facebook leads the world of online communities by more than 650 million users. Facebook has 1.55 billion active monthly users worldwide with more than 248.8 million users in the United States, making us the most active country on Facebook. If businesses want to connect with their consumers within the online world, Facebook is a great place to start.
While reading this blog post keep these questions in mind:
What type of impression are you making online?
How are you building your brand as a healthcare provider?
How can you make it easy for people to connect with your clinic services online?
3 Steps To Developing A Successful Facebook Business Profile
Design, Promotion, and Content.
1. DESIGN
The images you select for your profile photo and cover photo should clearly portray your message. Your profile photo needs to be recognizable, as it is the image that is attached to your posts and comments. Your cover photo can be fun, but keep it relevant. The easiest and most effective profile image for a business is their logo or an identifiable portion of it.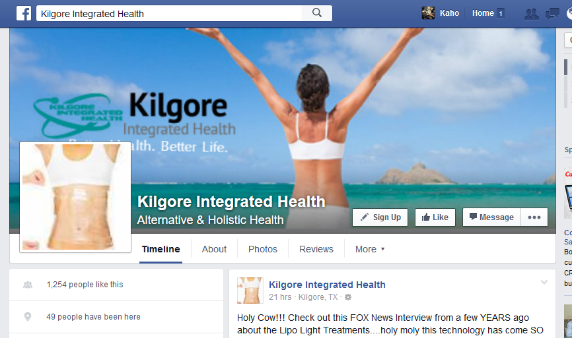 Poor profile picture and cover photo example – The profile image used is not an ideal image you want people seeing every time you engage with Facebook users. This image is unclear and doesn't directly relate to the business. A portion of the text is hidden on the cover photo which makes it difficult to understand.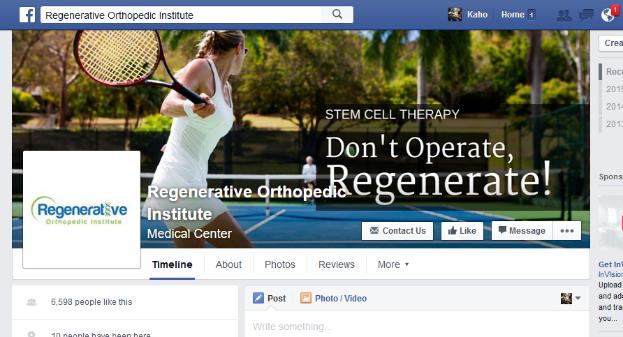 Great profile picture and cover photo example – This photo clearly displays who this company is. It is simple and accompanies posts and comments nicely. Effectively shows what services are offered, with a creative catchline. The image also represents the type of clients they're trying to reach and relate to.
2. PROMOTION
Make friends! Mari Smith, author of Facebook Marketing: An Hour a Day, said, "Keep in mind it's better to have a smaller, highly targeted, qualified and engaged audience than a large audience who doesn't pay attention to you".
Ask people to like your page. Employees of the business should be the first to reach out with clients and patients being second.nnAnother great way to promote your Facebook profile is to feature it on your website and within communication to patients (email, flyers, business cards etc.). You should also occasionally encourage your followers to engage and share your Facebook business page. You can do this by offering them coupons, discounts, prizes, and treats. Most importantly you should always find ways to thank them for following and engaging with you online.
3. CONTENT
Be sure to provide well written and concise descriptions of your business and explaining what makes you different from your competitors. You should post regularly and create a schedule that helps you stay accountable. Once you have Facebook fans and followers, maintain them by providing content that is informative, helpful, and attractive. A post that is irrelevant to your followers annoys Facebook users.
Here are some helpful questions to ask yourself when creating a social media post:nn– Are my posts and content relevant to my followers?nn– What are common interests we share, and how can I incorporate them?nn– How am I adding value to those who follow me?nn– How can I ensure followers will come back and visit my Facebook page again?
When people are on Facebook, they are usually spending their personal time, so make it worthwhile. Your wall shouldn't only be your own content. Share insights from other reliable sources and relate to current events.
If you follow these simple steps and give your online presence the attention it needs to grow, you'll begin to see the fruits of an effective and positive Facebook business profile. The more you stay in front of current and potential patients the greater the opportunity is to convert them to an existing treatment and/or new service you offer.