How Dr. Li Grew Her Practice With The Addition Of Regenerative Medicine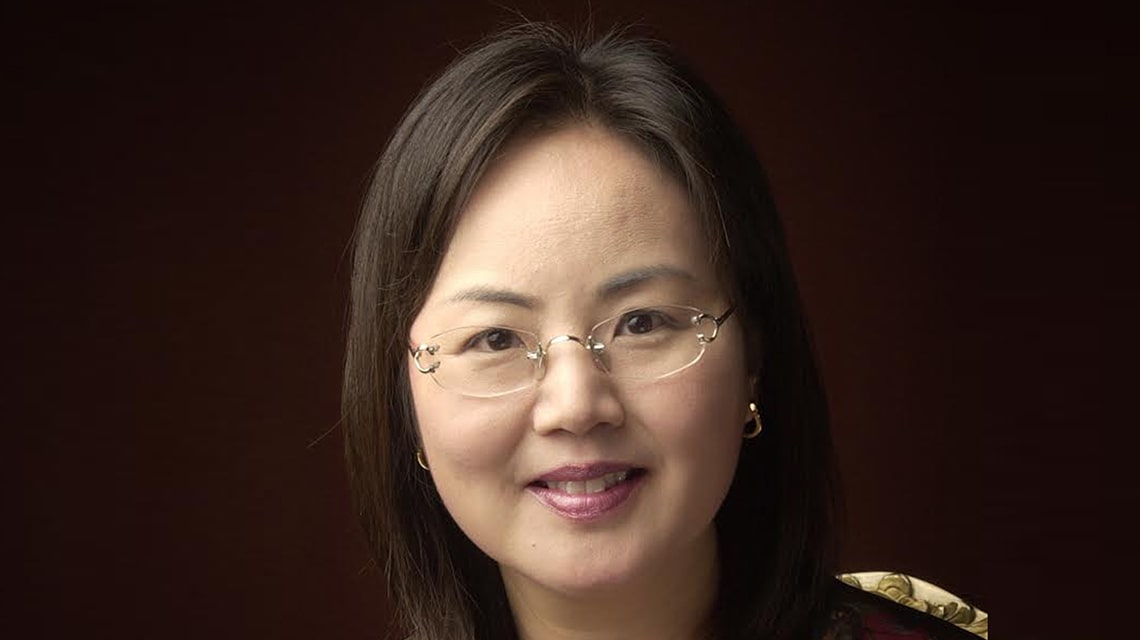 We had a chance to take an honest and rare glimpse into the mind of a very busy and successful doctor working in the field of regenerative medicine.
Her name is Dr. Li with the Center for Pain Management & Rehab from Illinois. We first met Dr. Li at one of our regenerative medicine training courses, where she trained with well-known physicians like Dr. Richard Rosenthal and Dr. George Chang Chien. We were excited to reconnect with her and get a chance to pick her brain about what makes her practice such a leading example in the field of regenerative medicine.
Dr. Yibing Li – Center for Pain Management & Rehab
Question: Dr. Li, tell us about your regenerative medicine practice?
Answer: First of all, we are honored to have started working with Apex since last year We feel that we have learned a lot of new information on regenerative medicine every day since then, through lectures, workshops, seminars, and reading and learning from our patients, too. We are striving to find the best and most effective treatments for our patients with chronic pain and arthritis, and we help them stay away from invasive surgeries as requested. Our results are great!
Question: What sets your practice apart from others?
Answer: Our extraordinary experience, strong team members, and outstanding results through offering comprehensive regenerative therapy techniques but providing an individualized plan for each patient.
Question: What did you strive for when starting regenerative medicine and how have you grown since then?
Answer: We always learn the latest techniques, keep improving our quality of services, find the best products and provide the best services as much as we can.
Question: What would you say are the top conditions you treat through regenerative medicine?
Answer: Arthritis, tendinitis, and tear of shoulder, knee, elbow and hip, ankle / feet
Question: A key to any successful clinic is their staff. How does your staff succeed in creating an environment that generates new and returning regenerative medicine patients? (What is the culture of your practice?)
Answer: Our staff is an A+ group of the most intelligent and diligent medical professionals that I have worked with. They are all very supportive, highly educated and well-trained in what we do. We also added a PH.D. Doctor to help us conduct case studies on prolotherapy PRP/BioD matrix on osteoarthritis. Teamwork is very important. All of us are trained to provide the best services to our patients, in turn, we received best results. We get more and more self-referrals and new patients from our previous patients. We do local marketing, but "word of mouth" has worked the best.
Question: What marketing steps have you taken to target patients for regenerative medicine and which of those have shown the highest return rate in patient conversion?
Answer: Newspaper, local magazines, some Facebook, emails, and patient referrals help the most.
Question: How did you build credibility?
Answer: By patient's own results: pain reduced, functions improved, etc.
Question: How did you overcome the obstacle of cash pay treatments (How do you respond to the statement "This is unaffordable")?
Answer: We do give patients all of their options, including traditional treatment options like steroid injection, possible surgery, etc. Give them all possible advantages and disadvantages of all treatments and let patients decide. Most people will choose natural, non-surgical options even though they are aware of the cost. Some people do want to go with what insurance pay for, we give them all possible options in an honest way.
Question: What would you say some of your clinic's strengths are in regards to regenerative medicine practices?
Answer: Strong team work, very rich experience on regenerative therapies for years, such as practicing prolotherapy for 8 years, PRP for 5 years, MSK ultrasound Dx and imaging guide injection for 4-5 years, and fluoroscopy guide for more than 10 years. Those have all provided us with a strong background for growing new regenerative therapies, like adding total nucleated cell therapy and amino tissue matrix therapy.
We enjoyed talking with Dr. Li and we are incredibly humbled by her kind words. She's done an amazing job at making regenerative medicine a successful part of her practice. It's evident that a huge part of her success in regenerative medicine is the fact that she's willing to put in the work needed to make it work. This, paired with her belief in regenerative therapy and her desire for constant improvement, gives patients the best possible treatments available in modern medicine. She is an amazing example and leader in your field. You can see more on Dr. Li's practice at http://www.cpmrmed.com