Regenerative Procedures Using Micro Needling & Platelet Rich Plasma (PRP) to Heal Aging Skin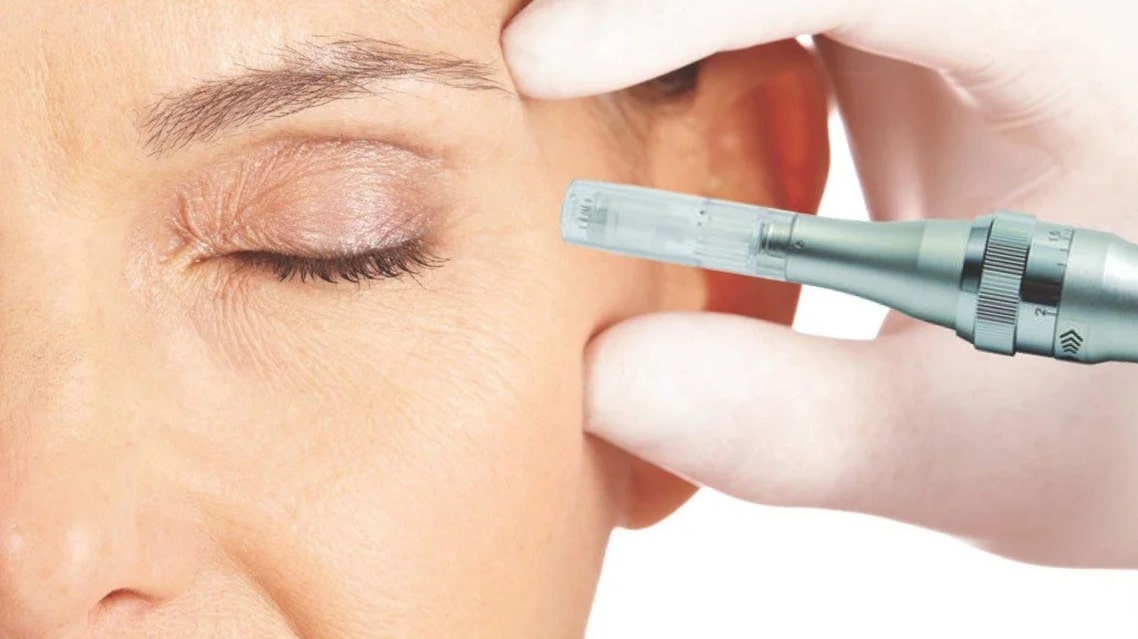 Regenerative medicine has been used for several years in helping patients heal chronic and acute pain conditions.
With the all-natural healing properties of platelet rich plasma (PRP), physicians are now seeing great results when applied cosmetically.
These innovative treatments use micro needling while simultaneously applying PRP topically to the skin. These treatments have been proven to minimize fine lines and deep wrinkles, improve volume loss, and reduce the appearance of acne scars, stretch marks, and uneven skin tone, as well as stimulate hair growth.
What is Micro-Needling?
Micro needling is a rejuvenation procedure that creates tiny, evenly-spaced minimally-invasive punctures that stimulate the body's natural collagen production. The body then produces numerous amounts of collagen addressing the micro-injury incurred, and when with the PRP application it naturally revitalizes skin tissue which leads to naturally smooth and firm skin. These natural treatments reduce wrinkles and create smoother skin and even skin tone.
PRP injection treatments are becoming a preferred facial rejuvenation method due to their overall enhancement and natural appearance.
This micro needling technique is also being used for PRP hair restoration treatments. Because of the high amount of growth factors within PRP, applications cause stimulation of the hair follicles by increasing blood circulation and supplying needed nutrients. This results in hair regrowth.
Those with thinning hair or with androgenetic alopecia (hair loss at the top of the scalp and a receding hairline particularly along the temples-male patterned baldness) can benefit from these treatments.
What are the Benefits of Using Micro Needling and PRP?
Micro needling with the use of PRP therapy causes minimal traumannwhen creating the microscopic punctures in the skin and scalp. As the treatment encourages the body to produce new collagen and elastin or hair follicles, the growth factors, proteins, antioxidants, and peptides within PRP allow for optimal results.
In conclusion, the combination of microscopic punctures with topical PRP solutions provides the ability to deliver the active ingredients deeper into the skin, leaving you with better results.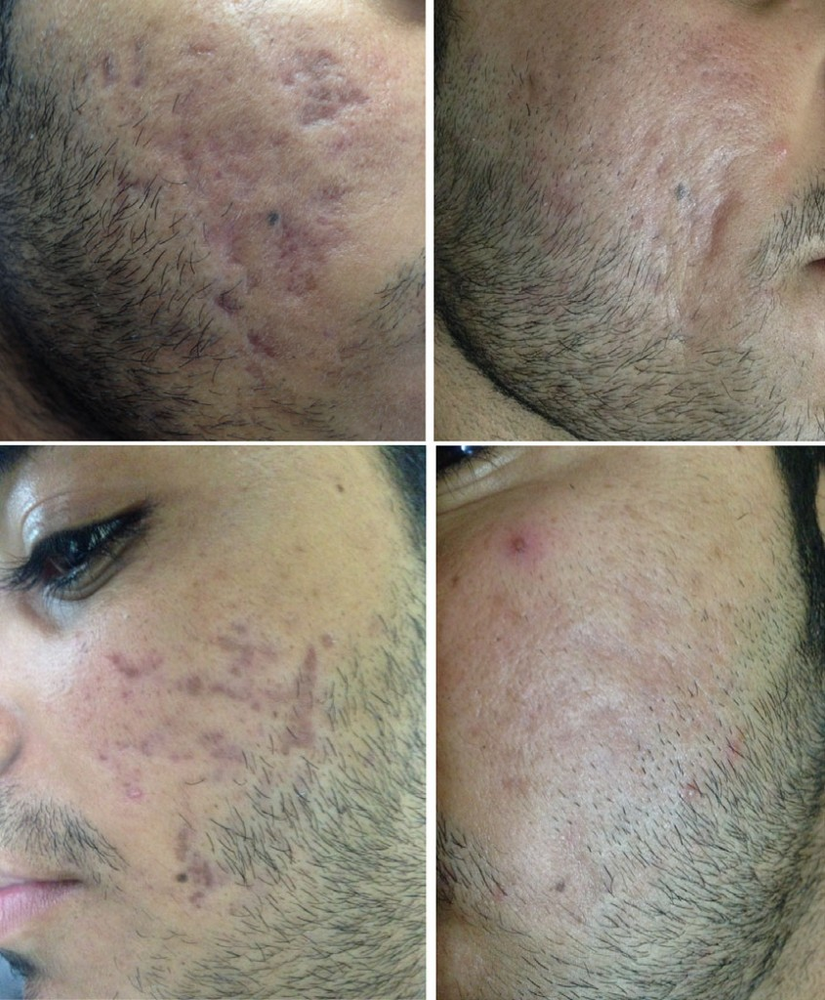 Before (Left Images) After (Right Images)
How Long Does It Take to Recover?
Recovery time varies for each patient and is dependent on the size of the treatment area and the severity of the treatment plan. On average, the redness can last anywhere between an hour to 2 days. However, most patients notice that the redness disappears the same day.
How Many Treatments Are Required?
Most patients, depending on their desired results, can receive a series of anywhere from 4-12 treatments at 3 to 4 weeks apart. Doctors interested in aesthetic treatments to restore hair growth, minimize fine lines, deep wrinkles, volume loss, acne scars, stretch marks, and uneven skin tone and discolorations with micro needling should contact us or visit our page.
When Will I Start Seeing Results?
Results are almost immediate when it comes to facials, with many patients noticing an immediate "glow" to their skin. Visible changes to the skin will continue to appear over the next few weeks. Results can even continue to improve for up to six months after the treatment.
A hair restoration procedure does take a bit longer to produce results. Patients will experience thicker and stronger hair follicles and should see signs of hair regrowth within 1-2 weeks after their procedure.
Learn more by attending our next training course on October 29-30, 2016 or by visiting our page on regenerative therapies for aesthetic procedures.