PRP Market Value Projected To Reach US $983.8 Million By 2027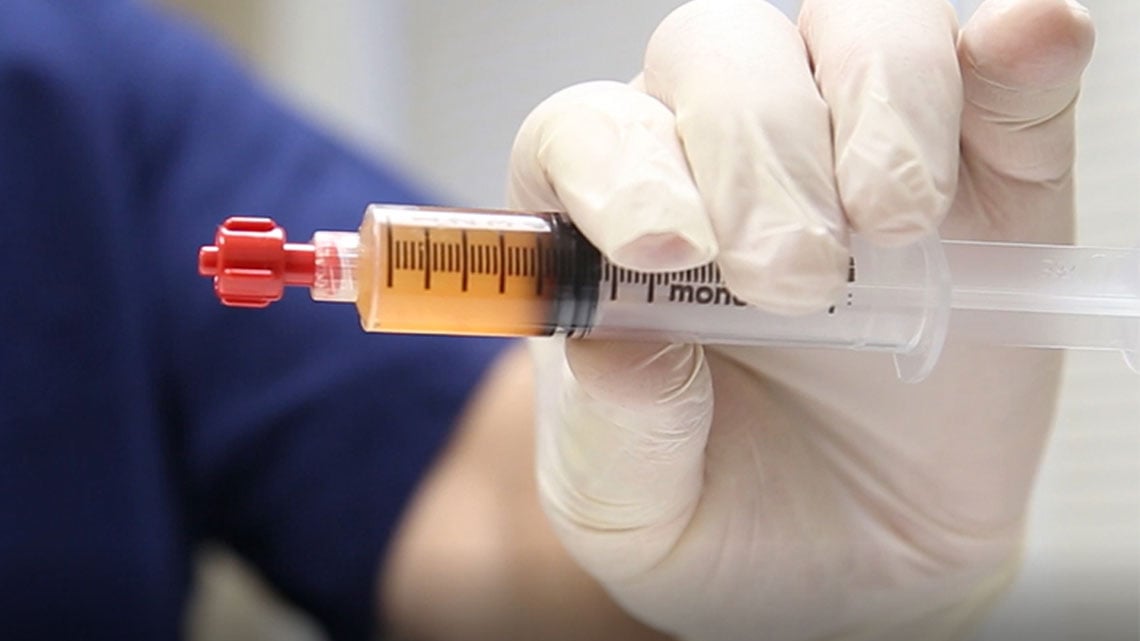 LOS ANGELES, March 22, 2021 (GLOBE NEWSWIRE) — The Global Platelet Rich Plasma Market is expected to grow at a CAGR of around 12.1% from 2020 to 2027 and reach the market value of over US$ 983.8 Mn by 2027.
The global platelet-rich plasma market is estimated to exhibit the fastest growth over the forecast period from 2020 to 2027. The increasing application in various medical procedures is the primary factor supporting the market growth. PRP is gaining potential growth in cosmetic surgery and plastic surgeons and dermatologists are utilizing the natural healing properties of the platelets in order to enhance the appearance and overall health of the skin. Additionally, the PRP is also a potential growth factor in facial rejuvenation.
The global platelet-rich plasma market is segmented across type, origin, application, end-user, and geography. On the basis of type, the market is bifurcated into pure platelet-rich plasma, leukocyte platelet-rich plasma, pure platelet-rich fibrin, and leukocyte platelet-rich fibrin. Based on origin, the market is divided into autologous platelet-rich plasma, allogeneic platelet-rich plasma, and homologous platelet-rich plasma. Platelet-rich plasma has application across cosmetic surgery, orthopedic surgery, ophthalmic surgery, dentistry, cardiac surgery, neurosurgery, and other indications. Additionally, the end-user of platelet-rich plasma include hospitals, clinics (orthopedic clinics, ophthalmic clinics, cosmetic/dermatology/trichology clinics), physician's office/private practice, and academic & research institutes.
North America is leading the market with maximum revenue share (%) and the region is gaining growth on account of its major economies. The presence of major players in the region like APEX Biologix, EmCyte Corporation, Arthrex, Inc, Celling BioSciences, Stryker Corporation, Dr. PRP America, LLC, DePuy Synthes, and others are majorly supporting the regional market value. The high demand for PRP in the US and Canada as the countries have high-income population base which is propelling the regional market value.
Furthermore, Asia Pacific is anticipated to experience the fastest growth over the estimated timeframe from 2020 to 2027. The rapidly developing economies of the region are primarily contributing to the regional market growth. The increasing expenditure in the healthcare sector, the rising prevalence of surgical procedures, and the increasing focus of major manufacturers in the region are further increasing the regional market value.
Some of the leading competitors are APEX Biologix, Arthrex, Inc., Celling BioSciences, Dr. PRP America, LLC, EmCyte Corporation, Glofinn Oy, Johnson & Johnson (DePuy Synthes), Juventix, Stryker Corporation, T-Biotechnology (T-LAB), Terumo BCT, Inc., and Zimmer Biomet. The major players are continuously involved in strategic development activities including mergers and acquisitions, new product development, and partnerships and collaborations in order to expand their offerings and market share.
Source: Platelet Rich Plasma Market Value Projected To Reach US$ 983.8 Million By 2027 – Global Newswire